How It Works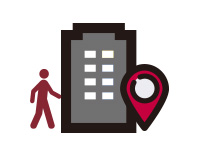 1


Visit Our Wine Cellar

Make an appointment to visit our
wine cellar to understand more about
the services and facilities we provide.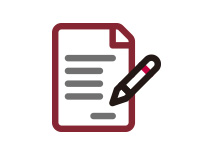 2


Register and Make Payment

Once you have selected your
wine cellar, you can register
and make payment.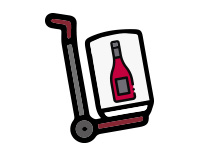 3


Wine Storage

We can help arrange delivery of your
wine to our wine cellar facility, to make
sure your wine storage process is quick
and convenient. Once your wines are
moved-in, enjoy the wine cellar facility.
Address : 16/F, Shing Dao Ind Building, 232 Aberdeen Main Road, Aberdeen, H.K.
Service Facilities
We offer a quality environment for storing wine and diversified services which include the following

Temperature Control
between 12-15 Degree Celsius

Humidity Control

100,000 sq.ft
Self-Owned Property

Transportation Services

Free WiFi Services

Custom-Made Wine Cellar
24 Hours Access

Free Parking Space
Cellar Type and Price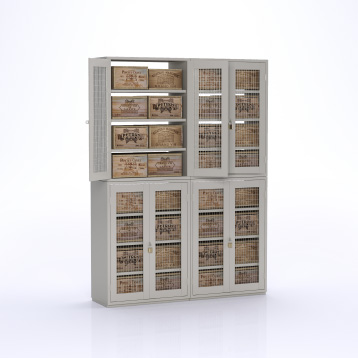 Wine Locker
Wine Locker is suitable for storing 10 cases of wine, each case of wine is placed on an individual partition. Customers can easily retrieve or store their own wine collections.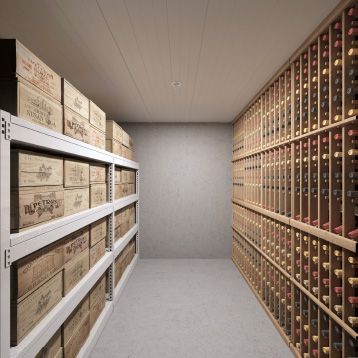 Wine Cellar
Wine Cellar is suitable for storing about 20 to 500 cases of wine. You can use Bottle Rack and Case Shelves to organize your wine cases for easy storage and retrieval.
The wine cellar is an independent storage space where customers can store all kinds of wine from different countries in a private cellar that is temperature-controlled and 24 hours accessible.
Saleable Area
(sq.ft)
Wine Case
Monthly Rent
Wine Locker
10

Promotion:2 Months FREE

Please contact 2580 2088 for more
Price and Promotion

10
30
16
60
21
80
30
120
35
138
38
160
43
180
48
200
We have more wine cellar sizes for your consideration, the above sizes are for
reference only. Please contact us at 2580 2088.
Payment Method:







WINE RACKS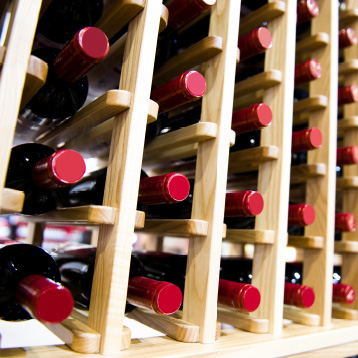 Bottle Rack
We have a selection of modular wine rack to showcase the wine. All the racks are made of high quality wood with good supporting capacity.
Size:66.5 cm (W)x 33.9 cm (L) x 215 cm (H)
Please call 2580-2088 for quotation
Case Shelves
For more flexible use of Wine Cellar, you can choose to use case shelves. You can easily store wooden or carton cases on our provided case shelves.
Size:120 cm (W)x 40 cm (L) x 150 cm (H)
Please call 2580-2088 for quotation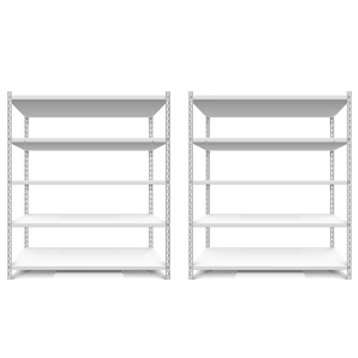 Security and Temperature Control

24 Hours CCTV
Off-site CCTV monitoring 24 hours a day, and ADT security system.

Face-Recognition System
State-of-the-art face-recognition and access card security system nto protect the cellar against unauthorized access.

Fire Equipment
Automatic sprinkler system, fire alarm, fire extinguisher and emergency escape door.

Temperature Control
All-year round temperature and humidity control to provide optimal storage conditions for your wines.

LED Lights
Each wine cellar has its own low-intensity LED lighting to ensure wines are kept in high quality standard.

Insurance
Insurance that covers fire, marine and theft incidents.
Delivery Services
1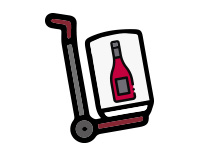 Pick-Up
Our transportation team will collect the wine in person at your assigned time and address.
2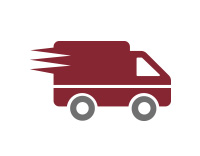 Delivery
We deliver your wines to our wine cellar facility.
3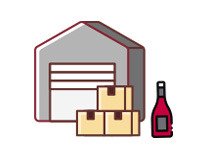 Wine Collection Service
Our transportation team will assist you in placing your wine directly in your wine cellar, ensuring that your delivery process is quick and easy, and you can enjoy quality wine storage services from now on.
Free Wine Collection Service
We provide collection and temporary storage services on behalf of you.
We will help count the quantity of goods for you, saving your time to
receive the goods in person.